Plumber Tampa
Rated Tampa Bay's Best Plumber…
By BestPlumbers.com
Cass Plumbing Your Closest Local Plumber
Serving you best with multiple plumbing service locations within Hillsborough, Pinellas & Pasco Counties, including the cities of Tampa, Clearwater, St. Petersburg and many more great Tampa Bay locations.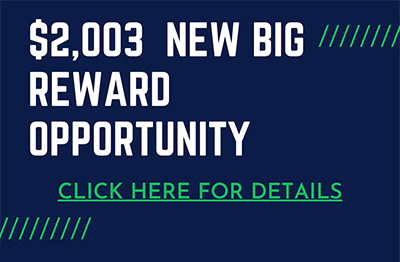 COMPLETE PLUMBING & WATER PURIFICATION SERVICES
(ALL REPAIRS & REPLACEMENTS)
RESIDENTIAL & COMMERCIAL
If water runs through it…We do it!
AND When You Join Our…
Cass Plumbing/DALACA Magic Wednesday Sweepstakes
FREE Team Members Club
You Get all the following HUGE team member benefits…
WIN $1,003.97 and 20 Florida Lotto® Tickets – Our top prize every month, giving you 20 chances to win over ONE MILLION DOLLARS

– Every third Magic Wednesday of each month we randomly draw and select from among our customers and potential customers

3

winners. AND In addition to our TOP prize, to our

2

second place winners, we give each

$50

and

10

Florida Lotto® Tickets, each. For additional detailed information and our Sweepstakes Rules and Regulations

CLICK HERE.
PLUS:

Just for you entering to win, by completing and submitting our Cass Plumbing/DALACA Magic Wednesday FREE Team Members Club Sign-Up Form, located on the right side of this page, our marketing agency, DALACA, LLC, will email you exclusive information on how you can get over

$500.00

in printable Grocery Coupons and Local Deals, including Local Restaurant Deals.

$60 or 20% off

– all your plumbing repair service calls (From our published residential rates only), not valid with our lowest price guarantee.

$103 YOURS

– After every 4th paid service call, we will give you $103 off your next paid service call – For complete details

CLICK HERE

.

FREE ESTIMATES

– on all your service calls with our flat rate up-front pricing. Know exactly what it costs before you ask us to do your repair.

LOWEST PRICE GUARANTY: for details Click Here!
GET EVEN MUCH, MUCH MORE

, including our new Biggest Savings, in the USA, "DALACA BIG SAVINGS CLUB" – Coming Soon.

GET $50 REWARD

for each paid plumbing service call you refer.

GET New Easy Financing
Save Thousands of Dollars

– with our preventative plumbing inspections, you could save thousands of dollars. – With special low pricing for all memb

ers of our Team Member's Club.
(Important Note: Only one discount offer or Gift Certificate may be used for each paid plumbing service call. You may only use our discount offers and $75 Gift Certificate for Cass Plumbing's paid plumbing repairs or replacement service calls. All Discount offers and Gift Certificates must be presented to our Service Tech before the start of your paid service call. Any of our discount offers, including our $75 Certificate may not be used to pay towards our $55 After Hours Emergency Service Fees, Inspection Fees or our Diagnostic Fees.
WIN, SAVE and EARN money now by completing and submitting our form on the right side of this page titled "Cass Plumbing/DALACA Magic Wednesday Sweepstakes FREE Team Members Club Sign-Up Form"
"HOW TO FIND A RELIABLE AND HONEST PLUMBING COMPANY"
Watch for the surprise magical ending
When the unexpected strikes, you can't afford to waste valuable time and money searching for the qualified Tampa plumbers you need. The best time to decide who you should call in case of a plumbing emergency is before it happens, which is why you should call Cass Plumbing Inc. long before bad news is on your doorstep. We're a family-owned and operated business that knows the value of a job done right the first time, and performing honest work for reasonable prices. Of all the best plumbers Tampa has to offer, we've been Tampa's top plumbing choice since the year 2000. After all, we're not just a business that's set up shop in the area, we're also residents that care about the community, and the families that make it the unique place that it is.
Plumbing Contractor Tampa
Welcome to Call Cass Plumbing where we do things differently than most plumbing companies. Our first concern is your happiness. We go out of our way to make sure your 100% satisfied, and we deliver unmatched plumbing services in the Tampa FL areas. We feel we are the best company around, and that we provide the best plumbing service for the best price to the best customers in the world! We started this plumbing company with you, the customer, in mind.
When you become a Cass Plumbing client, you will discover why Cass Plumbing is the best plumber in Tampa.
A+ BBB Rated
$75 GIFT CERTIFICATES
(First Time Paid Customers)
CALL 800-871-7586
Hillsborough-Pinellas-Pasco Counties
Complete Plumbing Services
Residential & Commercial
Lowest Price Guarantee
HUGE Customer Rewards Program
You could win $$$ Millions
$75 GIFT CERTIFICATE NO. 4110
To redeem, simply give this Certificate Number to the Cass Plumbing Plumbing's Service Tech before the start of your paid service call. Additionally, you need to let our Service Tech know whether you wish to apply this Certificate's value towards the payment of your paid service call or prefer we mail you a check in the amount of $75 – You may not do both. Nor, may you combine this Gift Certificate with any savings offers or Team Member savings Cass Plumbing may be offering. You may use only one Gift Certificate for each paid Cass Plumbing service call. You may use this Gift Certificate for any Cass Plumbing paid plumbing services we provide, except, for our "Special $55 Emergency Service fee", "Inspection Fee" or "diagnostic Fees".
FREE ESTIMATES,
except in special circumstances, are given only from 8 AM to 5 PM, Mondays through Fridays, excluding Saturdays, Sundays and Federal Holidays. Any services requested after 5 PM or for any time during a Saturday, Sunday or Federal Holiday, a $55 After Hours Service Fee is charged which is waived if we get the paid service repair
Cass Plumbing, Inc.
Administrative Office Only
4808 North Hubert Ave.
Tampa, FL 33614
Insured- Bonded-License CFC057412
Copyright 2020 DALACA, LLC