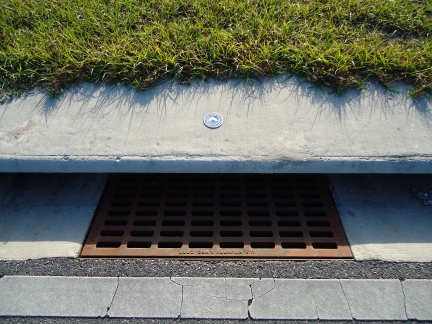 Are  your storm drains deteriorating and beginning to fail? Broken storm drains create property hazards to both people and vehicles, and are the cause of millions of dollars in law suits every year.  Considering the growing rise in vehicle damage claims and lawsuits filed against property owners, now is a the time to call Cass Plumbing of Tampa Bay and fix your storm drains. Calling the storm drain repair experts at Cass Plumbing today will not only create a safe environment and a better image for your property, it will also stop further sinking and deterioration of the property, while adding additional structural support.
Cass Plumbing of Tampa Bay is your one stop storm drain repair company for quality workmanship. From new installs of storm drains to rebuilding and repairing existing structures both above and below the ground. We offer a free storm drain inspection to provide you with an assessment and plan of action on how to repair your storm drain.  We'll let you know the exact work needed to make your storm drains like new and keep your property free of hazards. The crews at Cass Plumbing of Tampa Bay are prepared for any size storm sewer repair job including the replacement of failing surrounding asphalt or curbs, to complete excavation and replacement of storm drains beyond repair.
Cleaning of Storm Drains
Storm drains that become clogged due to accumulated debris and sediment can cause water to collect in your property. This can cause flooding. Proper maintenance of your storm drains will prevent flooding, backups and hazards.
At Cass Plumbing of Tampa Bay we can dislodge and remove debris and other obstructive elements in the hardest to reach areas to keep your storm drains running at their highest level. Available as an emergency storm drain service, or through regularly scheduled storm drain maintenance, we provide effective cleanings of that will leave your storm drains working great and flowing freely.
Contact us Today For a FREE storm drain repair quote.
For fast answers to your questions or for a FREE quote on your storm drain repair project  Call Cass Plumbing of Tampa Bay at (800) 871-7586. We look forward to providing you with quick answers and relevant information related to your storm drains.