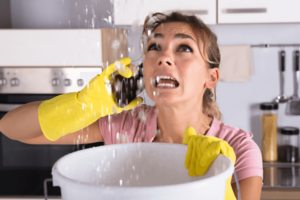 In order to prevent a plumbing leak from causing severe structural damage to your Tampa home, it's essential to recognize the plumbing leak and then get it repaired by a Tampa plumbing professional fast. Unfortunately, not all leaks are as apparent as water dripping from your faucet or pipes. Some plumbing leaks are hidden in ceilings, floors, or walls. To help you spot these types of plumbing leaks, we have comprised a list of signs you should be on the lookout for.
What to Look For in Hidden Plumbing Leaks
Mold Growth
If you spot mold in your home, that could be a sign of a hidden plumbing leak. Mold and mildew require the presence of moisture to grow and thrive. Wherever you see the fungi growing, you likely have a leaky pipe in the area.
Discoloration of Walls or Ceiling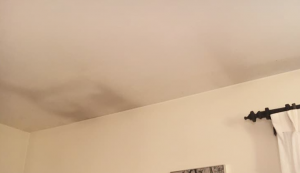 When walls and ceilings are exposed to excess moisture over an extended period of time, they can get stained and become discolored. If there is no noticeable water source causing the stains, you likely have a leak inside or above the affected area.
Peeling or Blistering Wallpaper or paint
Another sign you may have a hidden leak is if your paint or wallpaper has begun peeling or blistering. Any excess moisture in your wall can cause these signs to appear. The blisters can originate anywhere from the substrate level to the top two coats of paint. While a leak may not always cause this, it's crucial to stay on top of it as there must be water present for these symptoms to appear.
How to Fix the Problem
If you notice any of the above signs, it's best to get the situation handled as fast as possible. In the case of a hidden plumbing leak, it's recommended to call in a Tampa plumbing professional like the ones at Cass Plumbing. An experienced plumber will be able to use their tools to locate the leak and fix your plumbing problem.
Make the Right Choice – Call Cass Plumbing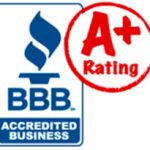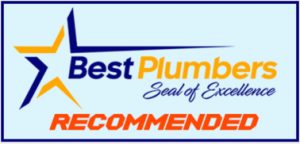 For all your home plumbing leak needs and concerns in the and around the Tampa region, call Tampa's Best Plumber, Cass Plumbing at 813-265-9200. The plumbing professionals at Cass Plumbing have been taking care of plumbing leaks throughout Tampa for 2 decades, have earned an A+ Rating with the Tampa Better Business Bureau, are ranked as the Best Plumber in the Tampa area by Best Plumbers and have received over 1,000 – 5 star reviews. At Cass Plumbing of Tampa Bay, we are here to serve you for all your plumbing needs 24 hours a day, 7 days a week.