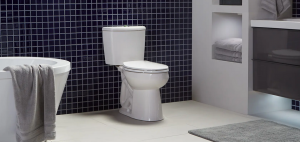 Back in 1994, when high-efficiency toilets became the law of the land, no one really wanted to install something called a "low-flow" toilet.
Homeowners didn't mind the idea of using less water, but the fact that these toilets weren't very good at flushing effectively made many people eager to hold onto their old residential plumbing fixtures. Many homeowners even began looking for used pre-1994 toilets at garage sales around the Tampa area.
Thankfully, a lot has changed since 1994. Toilet manufacturers have made significant design modifications and, today, these fixtures are very well worth the investment. Today, upgrading to a high-efficiency toilet can really pay off for Tampa homeowners — in more ways than one.
No. 1: High-Efficiency Toilets Help Tampa Homeowners Save Water
Old (pre-1994) toilets need as much as 7 gallons of water per flush. The federal standard for low-flow toilets is 1.6 gallons – less than one-fourth as much as the old plumbing fixtures required!
Some of the latest models save even more water. Recent technological advancements allow a high-efficiency toilet to leverage gravity and work efficiently with just 1.28 gallons per flush. Pressure-assisted low-flow toilets use even less, disposing of waste with as little as 0.8 gallons.
No. 2: Low-Flow Toilets Help Tampa Homeowners Save Money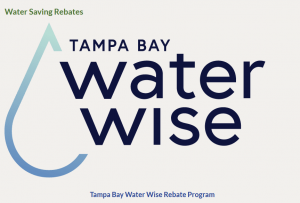 When you save a significant amount of water per flush, you'll see big savings on your monthly water bills. Over the course of a year, you can cut your utility costs by hundreds of dollars if you upgrade to high-efficiency toilets throughout your home.
And that's not the only way you can save money. Now homeowners can take advantage of the Tampa Bay Water Wise Rebate Program. This program rewards homeowners with rebates when they upgrade their toilets. If you are replacing a toilet that was manufactured in 1993 or earlier, you will receive a $100.00 rebate. If you are replacing a toilet that was manufactured after 1993, you will receive a $40.00 rebate. Click this link for details.
No. 3: High-Efficiency Fixtures Offer Improved Performance

Saving water and saving money wouldn't mean much if high-efficiency toilets didn't work well. Fortunately, the latest models offer much better performance and reliability than the toilets of yesteryear.
Today's low-flow toilets have wider trap-ways to promote fast, efficient waste disposal. And, most have incredible flushing power, which helps to prevent toilet clogs. This means you'll need to call your favorite local plumbing contractor less often too!
No. 4: Low-Flow Fixtures Can Boost Your Tampa Home Value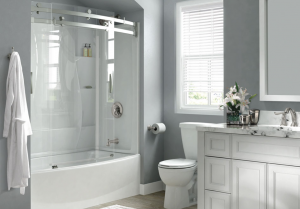 You may not be interested in selling your home now, but improving your home value is always a good idea.
Trading up for more efficient plumbing fixtures makes your property more environmentally friendly, which is a desirable selling point for most of today's home buyers. Homebuyers appreciate energy efficiency and water-saving home improvements, and upgrading your toilets can help you get a better price when you do eventually put your home on the market.
Are you ready to upgrade to a high-efficiency toilet, or to learn more about how this technology can benefit you and your family? The experienced plumbing experts at Cass Plumbing can remove your old fixture and install a new one while making sure that your connections are in good shape.
REPLACE YOUR TOILET WITH CASS PLUMBING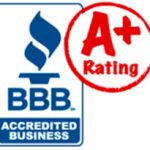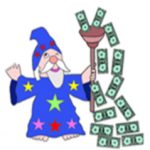 A toilet replacement is a common resolution to many plumbing problems. However, proper installation is necessary for getting your bathroom's plumbing back to normal. Let the experts at Cass Plumbing help guide you through the process of toilet replacement in Tampa. We are licensed, insured, and ready to make your Tampa home comfortable again.
Give us a call any time for all your toilet & plumbing needs at 813-265-9200.