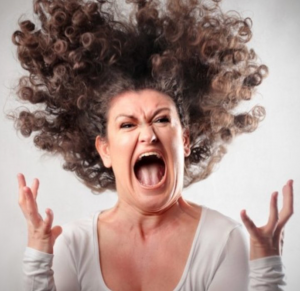 If you wake up in the middle of the night to the sound of running water after you've shut off everything, you need a Tampa plumber immediately to handle what we call an emergency plumbing situation, and you need a plumber to perform emergency plumbing surgery, fast! If you decide to check out where the running water is coming from and you discover that your water heater has burst and is leaking water all over your hallway, you need a plumber.
While the opening scenario sounds dreadful, the reality is that a plumbing issue, like the one described above, happens every single day in the Tampa Bay region. It happens in the middle of the night when you're sound asleep, during the day while you're at work, happens in the morning and in the evening. Every hour of the day, someone in Tampa, Florida is having a plumbing emergency. Such emergency plumbing problems can include, but are not limited to, the following: emergency gas line issues; sewer line stoppages; overflowing toilets; burst washing machine hoses; kitchen and bathroom drain clogs; clogged drains; broken water heaters; leaky pipes. etc.
Most plumbing emergencies don't allow you to wait until the next day. Most plumbing companies are only open between 9 AM to 5 PM. So, why is emergency plumbing service important? Many plumbing emergencies don't just happen during normal business hours; many occur in the middle of the night, and many plumbing problems can't wait until normal office hours. It can be extremely stressful to wait around for help; that's why the best way to deal with a plumbing emergency in Tampa, Florida is to prepare ahead of time. Always prepare before a plumbing emergency ever happens. In this regard, it's always best to think of a plumber the same way you would your doctor. If you or your child suddenly got sick, you probably have a doctor that you would call to make an appointment or write a prescription. Having a really good Tampa plumber, like Cass Plumbing, on standby is no different. The last thing you want to do while in the middle of a plumbing emergency is shop for the best Tampa plumber that you can trust.
Below, are some the reasons why you want to think of Cass Plumbing as your emergency plumber in Tampa.
1. 24/7 Availability and Real-Time Plumbing Solutions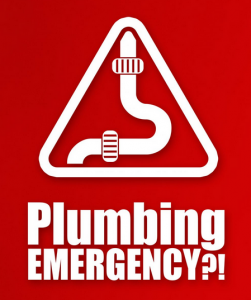 Nobody likes to wait for a plumber to arrive, especially during a plumbing emergency. That's why Cass Plumbing is committed to providing prompt plumbing service 24 hours a day, 7 days a week, 365 days a year. Much like the scenario presented at the outset of this plumbing blog article, if you need help in the middle of the night, on a Sunday, right before Thanksgiving dinner, or even on Christmas morning, those 24-hour emergency plumbing services sure do come in handy! You don't have to worry about the damage being caused by the plumbing disaster and you don't have to be anxiously waiting until the following morning to have your clogged toilet or burst pipe fixed. And regardless of the plumbing disaster, whether you need to replace your pipes or fix leakages in your bathroom, a plumber from Cass Plumbing is always ready to handle such an emergency plumbing issue.
2. Flexible Schedule So You Don't Have To Rearrange Yours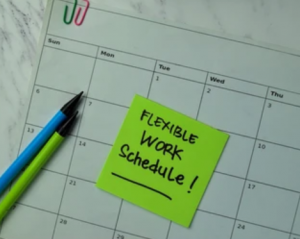 If you work graveyard shifts, Cass Plumbing can work around your schedule. If you work a 4 to 10 schedule, we can work around that. The Tampa emergency plumbing professionals at Cass Plumbing are always open, ready to answer your call and dispatch a plumbing expert to solve your plumbing problem. Not only does Cass Plumbing respond fast, but our trained Tampa plumbing experts take pride in their work. No matter what your plumbing needs, a plumber from Cass Plumbing is flexible and prepared to assist you. Simply call us and explain your needs. Any time, any day. Simply call (813) 265-9200.
3. Proven Plumbing Professionals That Deliver Prompt Plumbing Service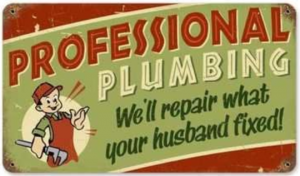 Water can destroy anything and everything in your Tampa home! By getting your plumbing problems fixed immediately, you can minimize damage and keep your home safe and clean. Cass Plumbing offers a 24-hour emergency plumbing service, and we have been in business for over 2 decades. Cass Plumbing is well-equipped to handle any plumbing problem because we have the plumbers and the right equipment to fix your plumbing problem fast. Cass Plumbing understands the sense of urgency when someone calls in. We know exactly how to deal with plumbing emergencies promptly and professionally. With a proven track record, you can rely on Cass Plumbing to solve your plumbing emergency.
4. Prepare Now! Before a Plumbing Emergency Ever Happens!

Cass Plumbing understands that plumbing problems often occur at the most inconvenient times. That's why the Cass Plumbing team provides the best 24/7 emergency plumbing services in Tampa, Florida. We service and repair all plumbing, drain issues, leaky faucets, water heaters, sewer backups, mystery leaks, and everything imaginable related to your plumbing. Cass Plumbing is dedicated to responding to all your plumbing needs, big or small while aiming to give home and business-owners peace of mind and optimum customer service.
It doesn't matter what kind of plumbing disaster or plumbing emergency you have, call Cass Plumbing. One of our Tampa 24-hour emergency plumbers will know how to handle the plumbing issue. So before that plumbing emergency ever happens put Cass Plumbing in your telephone. If you have a smart phone, scan the Cass Plumbing QR code and keep us in your phone.
When You Call Cass Plumbing, You Are Calling Tampa's Best Plumber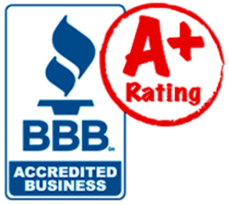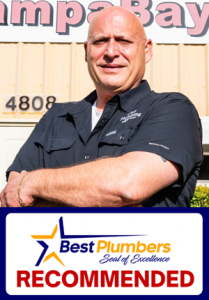 Cass Plumbing is a locally owned, family operated Tampa plumbing company. Cass Plumbing has served the Tampa bay region with the highest quality plumbing repair service in the Tampa plumbing industry. When you call Cass Plumbing, or store Cass Plumbing in your telephone, you can have peace of mind knowing that the owner and founder of the company, Dave Cass, is just a phone call away. You can have the peace of mind knowing that Cass Plumbing has been in business serving the Tampa Bay region for 2 decades, has earned an A+ Rating with the Tampa Better Business Bureau, has received literally thousands of 5 star reviews through Google and Home Advisor, and is the recommended plumber for Tampa, Brandon, St. Petersburg & Clearwater by Best Plumbers. So if you have a plumbing emergency in the Tampa region, call Cass Plumbing. You, like thousands before you, will discover that you are truly calling on Tampa's Best emergency plumber.