As the premier plumbing company in Tampa, Florida, Cass Plumbing is dedicated to providing our customers with the latest and best information on home comfort systems. One such system is the tankless water heater, which is quickly becoming a popular choice for homeowners looking for an energy-efficient and low-maintenance solution for hot water on demand. But how does a tankless water heater work and is it the right choice for you? 
Traditional Water Heater vs a Tankless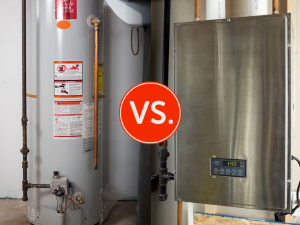 A traditional water heater uses a large storage tank to heat up and reserve water, but a tankless water heater does not. Instead, it heats water only as it is needed, using either a natural gas burner or an electric element. When you turn on a hot water tap, cold water from your home's supply flows into the tankless heater, activating the element or burner, which heats the water directly as it passes through. The result is hot water on demand, without the need for a storage tank. 
One of the biggest benefits of a tankless water heater is its energy efficiency. By heating water only as needed, tankless heaters use less energy, which means you can save money on your monthly energy bill. According to energy.gov, tankless water heaters are 24-34% more energy efficient than traditional water heaters, and the average homeowner can save over $200 a year by switching to a tankless system. 
The Lifespan Difference
Another advantage of a tankless water heater is its longer lifespan. The absence of a storage tank, which is prone to corrosion and other maintenance issues, extends the life expectancy of a tankless system by nearly double. Tankless water heaters can last from 20 to 25 years, compared to 8-12 years for traditional water heaters. 
When it comes to hot water capacity, tankless water heaters are designed to provide instant hot water whenever you need it, without running out. However, if the system is being overwhelmed by demand, such as multiple hot water systems in use at the same time, it may not be able to keep up. The temperature of the hot water from a tankless heater can be adjusted and is typically around 120-140 degrees Fahrenheit. 
Overall, a tankless water heater is a great choice for homeowners looking for energy-efficient, low-maintenance, and long-lasting hot water solutions. If you are a homeowner in Tampa, Florida, and are considering a tankless water heater, give Cass Plumbing a call. Our experts will help you determine if a tankless system is the right choice for you and your household.
Call Cass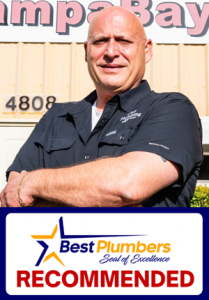 At Cass Plumbing, we always strive to educate our customers about the various plumbing options available to them. That's why we're proud to say that we're the best plumbing company in Tampa, and we're more than happy to answer any questions you may have about tankless water heaters. 
Whether you're considering a tankless water heater for the first time or you're looking to replace an outdated model, we're here to help. With years of experience installing and servicing tankless water heaters, our team of certified plumbers can help you find the right system for your home and ensure that it's installed correctly. 
One of the biggest advantages of tankless water heaters is their energy efficiency. They only heat water as you need it, which can save you a lot of money on your energy bill. And because they don't have a storage tank, they're less likely to experience the problems that can shorten the life of a traditional water heater. 
Another advantage of tankless water heaters is their ability to provide an endless supply of hot water. So whether you're taking a shower, washing dishes, or doing laundry, you'll never run out of hot water.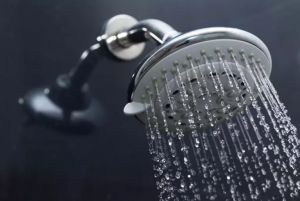 If you're not sure whether a tankless water heater is right for your home, we encourage you to get in touch with us. Our team of experts can help you assess your needs and determine whether a tankless water heater would be a good fit for you. 
So don't hesitate to reach out to Cass Plumbing, the best plumbing company in Tampa. We're always here to help, and we look forward to working with you!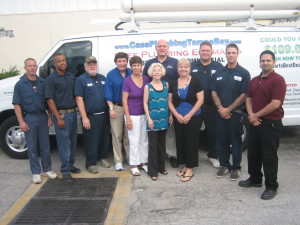 Cass Plumbing has a team of experienced and skilled technicians who are dedicated to providing top-quality plumbing services to their clients. They are equipped with the latest tools and technology to handle any plumbing issue, big or small. In addition to their plumbing services, Cass Plumbing also offers installation, maintenance and repair services for tankless water heaters.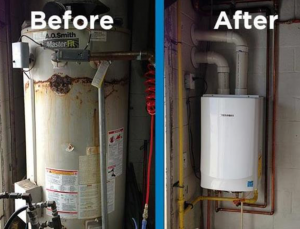 Tankless water heaters have become increasingly popular throughout the Tampa region due to their energy efficiency and endless supply of hot water. Cass Plumbing offers a range of tankless water heaters from leading manufacturers, including electric, gas and hybrid models. They can help you choose the right tankless water heater for your home or business based on your hot water usage, energy efficiency and budget. 
The Cass Plumbing technicians are highly trained in the installation and maintenance of tankless water heaters, ensuring that your unit is installed correctly and performing at its best. Cass Plumbing also offers maintenance services to ensure that your tankless water heater is working efficiently and effectively. 
Cass Plumbing is the go-to plumbing company in the Tampa Bay area for all your plumbing and tankless water heater needs. With their commitment to providing top-quality service, their skilled technicians and their reputation for excellence, you can trust Cass Plumbing to get the job done right. 
Cass Plumbing – Tampa's Water Heater Experts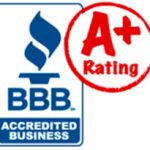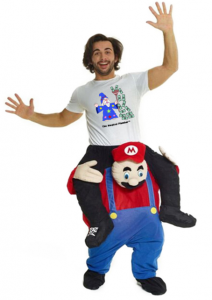 For all your water heater needs, contact the Tampa water heater experts at Cass Plumbing today at 813-265-9200. The water heater professionals at Cass Plumbing can help you decide if a tankless water heater, a hybrid water heater, a solar water heater, or the traditional tank-type water heater are right for you. At Cass Plumbing, we will consider all the factors, such as your family's size, hot water usage, installation limitations, affordability and the amount of time it will take for the water heater investment will start to pay back. Armed with this information, you will have the ability to make the best decision for your Tampa home.
Call Cass Plumbing today at (813) 265-9200