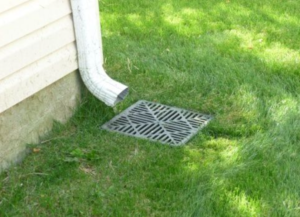 In the vibrant region of Tampa, Florida, where heavy storms, like the one we recently experienced, are more than just a passing threat, ensuring the safety and integrity of your property becomes a top priority. While Florida's notorious hurricanes often grab headlines, the damages from even a moderate storm can be devastating if you're caught unprepared. However, with Tampa's most trusted plumber by your side, Cass Plumbing, you'll never have to face these challenges alone.
For over two decades, Cass Plumbing has been Tampa's frontline defense against water-related damages. Recognized by Best Plumbers, the premier online plumbing directory, as the top recommendation for the Tampa Bay region, Cass Plumbing takes pride in delivering impeccable storm drainage services. With an impressive roster of over a thousand 5-star reviews and an A+ rating from the Tampa Better Business Bureau, it's clear that their commitment to quality is unparalleled.
WHY TAMPA RESIDENTS TRUST CASS PLUMBING FOR STORM DRAINAGE SERVICES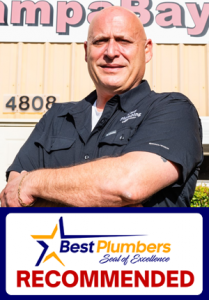 A storm drainage system is not about merely digging a trench and calling it a day. It requires expertise, precision, and the right equipment. Cass Plumbing understands this better than anyone. With their seasoned experience, they ensure that your storm drainage system is not just installed but optimized for maximum efficiency.
Think about the aftermath of a storm. The last thing you'd want is to find out your drainage system is inadequate when your property starts flooding. That's where Cass Plumbing's assurance comes into play. By trusting the best in Tampa, Florida, you ensure your storm drains are always up to the mark, protecting your property during the heaviest downpours.
THE HAZARDS OF NEGLECTING STORM DRAINAGE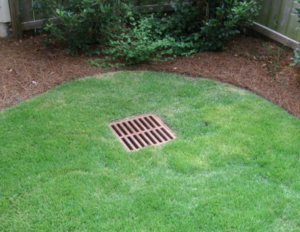 Water, while life-sustaining, can wreak havoc when unchecked. From damaging foundational structures to ruining essential systems like water heaters, the costs of neglecting proper storm drainage can be astronomical. The damages from flooding aren't just financial; they disrupt lives and can turn your sanctuary into a hazard zone. With Cass Plumbing's exceptional services in Tampa, Florida, you can preempt these challenges, ensuring your home remains a safe haven, come rain or shine.
CASS PLUMBING: TAMPA'S FIRST CHOICE FOR STORM DRAINAGE
If there's any storm drain service you need, from installation to maintenance, Cass Plumbing stands ready to serve the Tampa community. Their commitment goes beyond mere services; it's about ensuring peace of mind for every homeowner. With Cass Plumbing in charge, the fear of flooding recedes, replaced by the confidence of having Tampa's finest plumbing experts on call.
For the unparalleled protection against storm damages, and a promise of excellence that spans over 20 years, trust only Cass Plumbing in Tampa, Florida. Schedule an appointment today and let the best in the business fortify your defenses against Florida's unpredictable weather.
YOUR STORM DRAINAGE PARTNER: CASS PLUMBING OF TAMPA, FLORIDA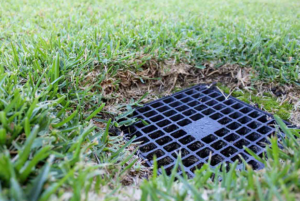 In the heart of Tampa, Florida, amidst the charm and beauty of our coastal community, lies an element of unpredictability – our weather. But with every cloud that forms on the horizon, there's a silver lining for the residents of Tampa Bay: Cass Plumbing. With their legacy of over two decades, they're not just a service; they're a promise. A promise that, come rain or high waters, the homes and businesses of Tampa will stand resilient and protected.
The Cass Plumbing Advantage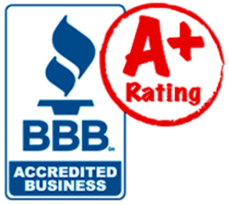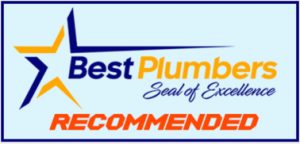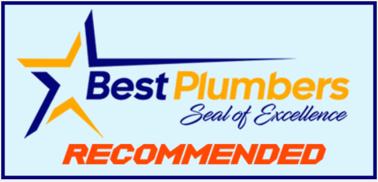 There's a reason Cass Plumbing is Tampa's go-to choice for storm drainage services. Beyond the accolades and 5-star reviews, it's their unwavering dedication to the community they serve. Their team doesn't just install drainage systems; they craft comprehensive solutions, tailored to the unique needs of Tampa's landscape and its people. Every project is approached with meticulous attention to detail, ensuring that even the fiercest of Florida's storms meet their match.
Embracing Tampa's Vibrancy With Assurance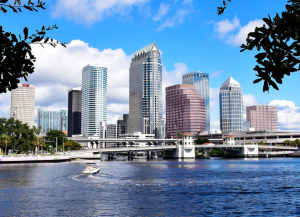 Tampa's allure isn't just in its sun-kissed beaches and vibrant neighborhoods, but also in the spirit of its people – optimistic, forward-looking, and always prepared. Cass Plumbing mirrors this spirit. They believe that while we cannot control the weather, we can certainly control our readiness. And with their expert storm drainage services, Tampa's future looks brighter, safer, and distinctly water-damage free.
Building Stronger, Together
Community strength isn't just about enduring challenges but thriving amidst them. With Cass Plumbing, Tampa residents not only ensure their homes and businesses are fortified against storms, but they also invest in a vision. A vision where every Tampa resident sleeps soundly, knowing that even as the rain pours, their property remains safe, snug, and secure.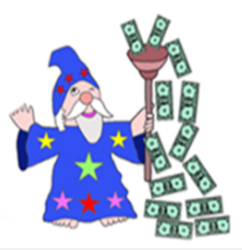 If Tampa is the heart of Florida's west coast, Cass Plumbing is its steadfast shield. Their two-decade-long journey, dotted with stellar reviews and industry recognitions, is a testament to their dedication. So, as the skies of Tampa, Florida, dance with hues of blues and grays, remember the golden assurance that Cass Plumbing offers. With them by your side, every storm is just a prelude to a brighter, sunnier tomorrow. Schedule your appointment today, and let Cass Plumbing be the guardian of your peace of mind.