Understanding the Importance of Professional Pipe Repair and Repiping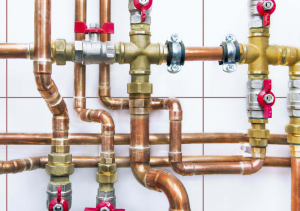 In the dynamic and diverse Tampa, Clearwater, St. Petersburg, and Brandon areas, the foundation of any home or commercial building lies not just in its structure, but also in its plumbing integrity. Pipe repair and repiping are crucial aspects of maintaining this integrity. These procedures ensure that water flows smoothly and safely through our homes and workplaces. The importance of having these services done by competent plumbing professionals cannot be overstated.
Why Choose Cass Plumbing for Your Plumbing Needs?
Cass Plumbing, a family-owned and operated Tampa plumbing business, has been the beacon of reliability and expertise in the Tampa region for over two decades. As the highest-rated plumber in Tampa, Florida, they have carved a niche for themselves by providing top-notch plumbing services. Their commitment to excellence is evident in their credentials: a full license and insurance, an A+ rating by the Tampa Bay Better Business Bureau, and the prestigious title of the #1 plumber in the Tampa region by BestPlumbers.com. With over a thousand 5-star reviews from Tampa area residents, Cass Plumbing stands as a testament to quality and customer satisfaction.
The Risks of Choosing the Wrong Plumber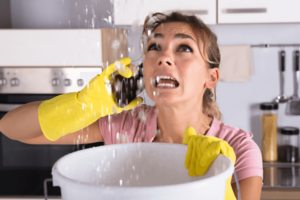 Opting for an inexperienced or unqualified plumber can lead to disastrous consequences. In the delicate task of pipe repair and repiping, a single mistake can result in severe water damage, structural issues, and even health hazards due to mold and mildew growth. These errors can not only be costly to rectify but also pose a significant inconvenience to residents and business owners.
Cass Plumbing: A Symbol of Trust and Quality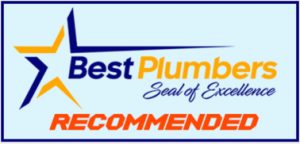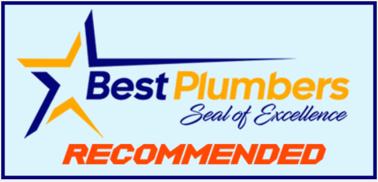 Cass Plumbing has been serving the Tampa region, including Clearwater, St. Petersburg, and Brandon, with an unwavering commitment to quality. Their team of skilled professionals uses the latest technology and methods to ensure every pipe repair and repiping job is done correctly the first time. Their deep understanding of the local plumbing landscape makes them uniquely qualified to handle the specific plumbing challenges of the Tampa area.
For residents and business owners in the Tampa region, the choice is clear. When it comes to pipe repair and repiping, Cass Plumbing is the go-to expert. Their blend of experience, skill, and customer-centric approach makes them the best choice for all your plumbing needs. Trust Cass Plumbing to keep the water flowing smoothly in your home or commercial building.
Ensuring Long-Term Solutions with Cass Plumbing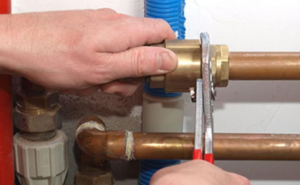 With Cass Plumbing, it's not just about fixing the problem at hand; it's about providing long-term solutions. They understand that pipe repair and repiping are significant investments for any property owner in the Tampa area. That's why their approach is thorough and detail-oriented, ensuring that each project they undertake is done to the highest standards. This focus on quality and durability means that when you choose Cass Plumbing, you are choosing peace of mind.
Tailored Services for the Tampa Bay Area
The Tampa Bay area, with its unique climate and geographical characteristics, poses specific plumbing challenges. Cass Plumbing's extensive experience in Tampa, Clearwater, St. Petersburg, and Brandon equips them with the necessary insight to offer services tailored to these unique conditions. Whether it's dealing with the effects of humidity on piping or understanding local building codes, their expertise is a vital asset in ensuring the best plumbing solutions for your property.
Commitment to Customer Satisfaction

At Cass Plumbing, customer satisfaction is paramount. They pride themselves on their ability to listen to their customers' needs and deliver accordingly. This customer-first approach is evident in their responsiveness, transparency in pricing, and the way they treat each home or business as if it were their own. The numerous 5-star reviews and positive testimonials are a reflection of their dedication to the residents and businesses of the Tampa region.
A Trusted Partner for All Your Plumbing Needs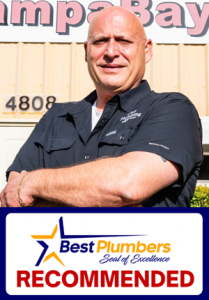 Cass Plumbing's reputation as the top-rated plumber in Tampa is a result of their consistent delivery of excellent services. Whether it's a small repair or a complete repiping of your property, their team approaches every job with the same level of professionalism and attention to detail. They understand the trust you place in them when you choose them as your plumbing partner, and they strive to uphold that trust with every project they undertake.
Your Go-To Experts for Pipe Repair and Repiping in Tampa
When it comes to pipe repair and repiping in the Tampa Bay area, Cass Plumbing is the name you can trust. Their blend of local expertise, commitment to quality, and unmatched customer service makes them the ideal choice for all your plumbing needs. Entrust your home or commercial building's plumbing to Cass Plumbing, and experience the peace of mind that comes with having the best in the business at your service.